HGB Notaire Office offers services in all the traditional aspects of the Notary's office, as well as in more complex areas.
HGB Notaire Office privileges close ties with their clients to deliver the best possible confidential service.
As Notaries we are very committed to safeguarding our independence as well as developing a long lasting ethical approach and constant service follow up for our clients.
HGB Notaire's Office has rapidly acquired the latest technology for the benefit of their clients (electronic notarial deeds, videoconferencing, remote notarial deeds, etc.).
HGB Notaire's Office can assist you in the Gironde area, throughout metropolitan France, in the overseas departments and regions and help foreigners and French expatriates secure their projects in France or abroad.
We are your partner for your project
HGB Notaire Office
50 Avenue de la Libération - Charles de Gaulle
33110 LE BOUSCAT
mail : hubert.gindre@notaires.fr
phone: 05 56 12 16 71
Networks and certifications

Member of Notaires Conseil d'Entreprises
NCE: the network of Notaires Conseil dEntreprises (civil law notaries who advise entrepreneurs)

NCE is an association in compliance with the loi de 1901 French association authorisation act. It comprises civil law notaries from all over France.

The NCEs objective is to continuously improve the notarial services provided to entrepreneurs by enabling its members to share their expertise through:

- mutual member assistance and support
- a shared collection of documents and updated information in the sector
- voluntarist continuing education of members and their colleagues to ensure excellence in advising company directors.

By developing expertise among company managers, NCE helps promote the activities of civil law notaries.

http://www.notairesconseilsdentrepreneurs.fr/
www.notairesconseilsdentrepreneurs.fr/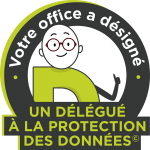 Office that has appointed a Data Protection Officer
Office that has appointed a Data Protection Officer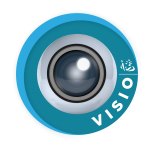 Office équipé de la visioconférence de la profession
Pas le temps de passer chez votre notaire ?
Vous disposez d'une tablette ou d'un ordinateur doté d'une caméra et d'un micro ? Vous avez alors l'équipement nécessaire pour réaliser un entretien en visioconférence avec votre notaire.
Simple, en toute confidentialité et en toute sécurité, vous pouvez de chez vous dialoguer avec lui.
Lors de vos prochaines prises de rendez-vous, pensez à informer notre secrétariat de votre souhait d'effectuer l'entretien en visioconférence.
visio.notaires.fr/